In today's news post, we're taking a look at all microtransactions from Path of Exile's beginning to see which microtransactions in each category have sold the most and discussing the various factors that contribute to this.
Before we begin, it's worth noting that all microtransactions featured below are ordered by quantity purchased rather than how much they contribute to overall sales.
Let's start with Armour Sets. Released in 2015, the Infernal Armour Set became an absolute hit amongst the community, holding the top position even five years later. Interestingly enough, while only two out of the ten armour packs in this list can be considered as relatively new, both represent the most popular microtransaction themes, Celestial and Stygian. It's also worth noting that these stats skew towards older microtransactions simply because there's been a longer amount of time to purchase them. More recently released microtransactions are at a disadvantage for appearing in these lists as there has been less time to purchase them.
Armour Sets
Infernal Armour
Demon King Armour
Seraph Armour
Celestial Armour
Arcane Armour
Stygian Armour
Elite Pack
Arctic Armour
Ghostflame Armour
Vampiric Armour
Looking at back attachments, we can see that the majority of players who purchase cosmetic effects prefer actual wings and wing-like attachments (the bigger the better!). The Exile's Essentials Back Attachment is in third place which is most likely a result of it being the very first back attachment we've released alongside its low price. Another microtransaction from the early days of Path of Exile, the Seraph Wings, remains popular even now, which is quite interesting as most of the old cosmetic effects tend to taper off in sales over time.
Back Attachments
Gloom Wings
Seraph Wings
Exile's Essentials Back Attachment
Tentacle Wings
Dragon Hunter Wings
Celestial Wings
Ultimate Chaos Wings
Phoenix Wings
Seraph Spirit Wings
Celestial Hooded Cloak
Now onto Character Effects. With the Celestial theme being so popular, it's not a surprise that Celestial microtransactions made it to the top in almost every category. However, many people also enjoy bloody and dark character effects for their Exiles (Bat Swarm and Ultimate Chaos effect in the top three).
Character Effects
Celestial Character Effect
Bat Swarm Effect
Ultimate Chaos Character Effect
Sin Character Effect
Fire Character Effect
Arcane Character Effect
Seraph Character Effect
Innocence Character Effect
Arctic Character Effect
Bone Aura Character Effect
Just like with Armour Sets, the Infernal theme prevails in the Footprints category. Yet again, the majority of microtransactions in this list have been released a long time ago which is the most likely cause of them being so high in the list.
Footprints
Infernal Footprints
Ultimate Chaos Footprints
Lightning Footprints
Ebony Footprints
Necrotic Footprints
Celestial Footprints
Ghostflame Footprints
Radiant Footprints
Sin Footprints
Fire Footprints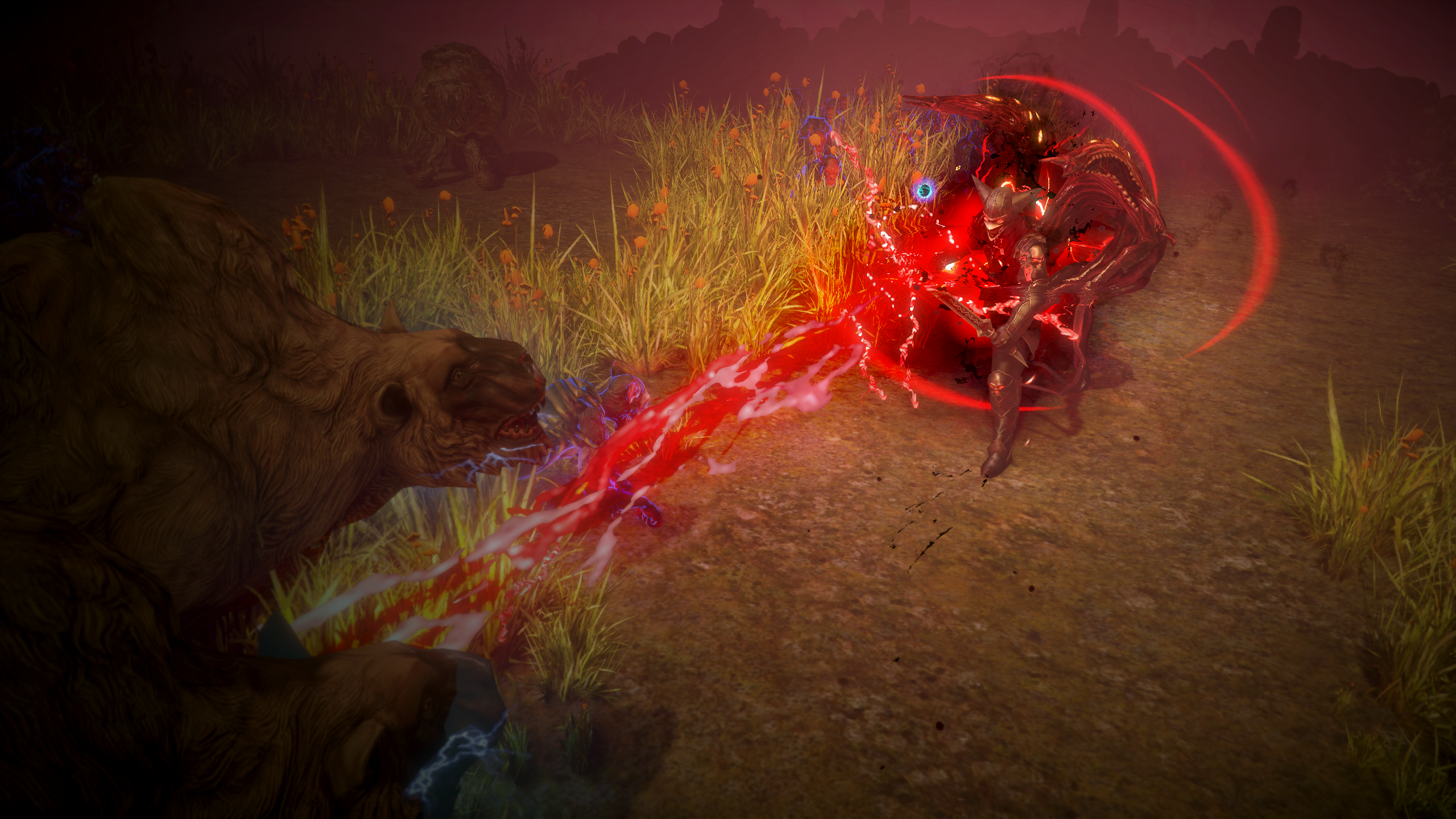 A preference for visually impressive microtransactions is pretty clear under the Weapon Skin section, with the massive Crypt Sword and the Colossus Sword being on the first and second place respectively. The recently released Darkprism and Void Emperor Weapon Skins can be applied to a wide variety of weapon types which explains their popularity (in addition to being made in celestial style).
Weapon Skins
Crypt Sword
Colossus Sword
Seraph Dagger
Adder's Claw
Darkprism Weapon
Seraph Sword
Void Emperor Weapon Skin
Warlock Dagger
Kacha Axe
Dragon Hunter Sword
Let's look at Weapon Effects. The majority of microtransactions in this list have been available since the beginning, their prices are relatively low which make it easy to add them to your collection. Additionally, most people get weapon effects from supporter packs nowadays which is very likely the main reason for the absence of modern weapon effects in this list.
Weapon Effects
Turquoise Weapon Effect
Extra Gore Effect
Infernal Weapon Effect
Emerald Weapon Effect
Crimson Weapon Effect
Ebony Weapon Effect
Azure Weapon Effect
Celestial Weapon Effect
Acid Weapon Effect
Arcane Weapon Effect
Stash Tabs are continuing to be popular no matter what, no surprises here. The upgrades are most likely the most popular due to people upgrading their initial four stash tabs. Also, Extra Stash Tabs have the appearance of being more popular but considering the Premium Bundle contains six tabs which count as a single purchase, you'd see more of them in reality than regular Stash Tabs.
Stash Tabs
Upgrade To Premium
Extra Stash Tab
Currency Tab
Premium Stash Tab Bundle
Map Tab
Premium Stash Tab
Premium Quad Tab
Divination Tab
Essence Tab
Fragment Tab
The Skill Effects section represents the meta of the past with Seraph Spectral Throw in third place (
thanks in part to one certain streamer
). In general, the high popularity of older effects can be explained by their prices which become even lower during our big weekend sales. By this point you're probably not surprised to see Celestial effects at the top again.
Skill Effects
Blue Cyclone Effect
Celestial Herald Effect
Seraph Spectral Throw
Ethereal Stars
White Cyclone Effect
Black Hole Frostbolt Effect
Water Nova
Automaton Arc Effect
Blue Flame Incinerate
Celestial Aura Effect
In the Shields category we see a dominance of the shiny and epic-looking cosmetics yet again with big and colourful Celestial and Yaksha Shields in first and second place respectively. The presence of the Zenith Shield in this list is quite interesting. Recently released, this shield stands out from other cosmetics with its futuristic design, which is very likely the reason for its popularity alongside other microtransactions from this series (although there are no Zenith cosmetic effects in other categories, this theme is popular enough and we would expect to see it potentially rise through the ranks over time).
Shields
Celestial Shield
Yaksha Shield
Badge of Skulls
Seraph Shield
Demon King Shield
Carnage Shield
Arcane Shield
Radiant Shield
Zenith Shield
Innocence Shield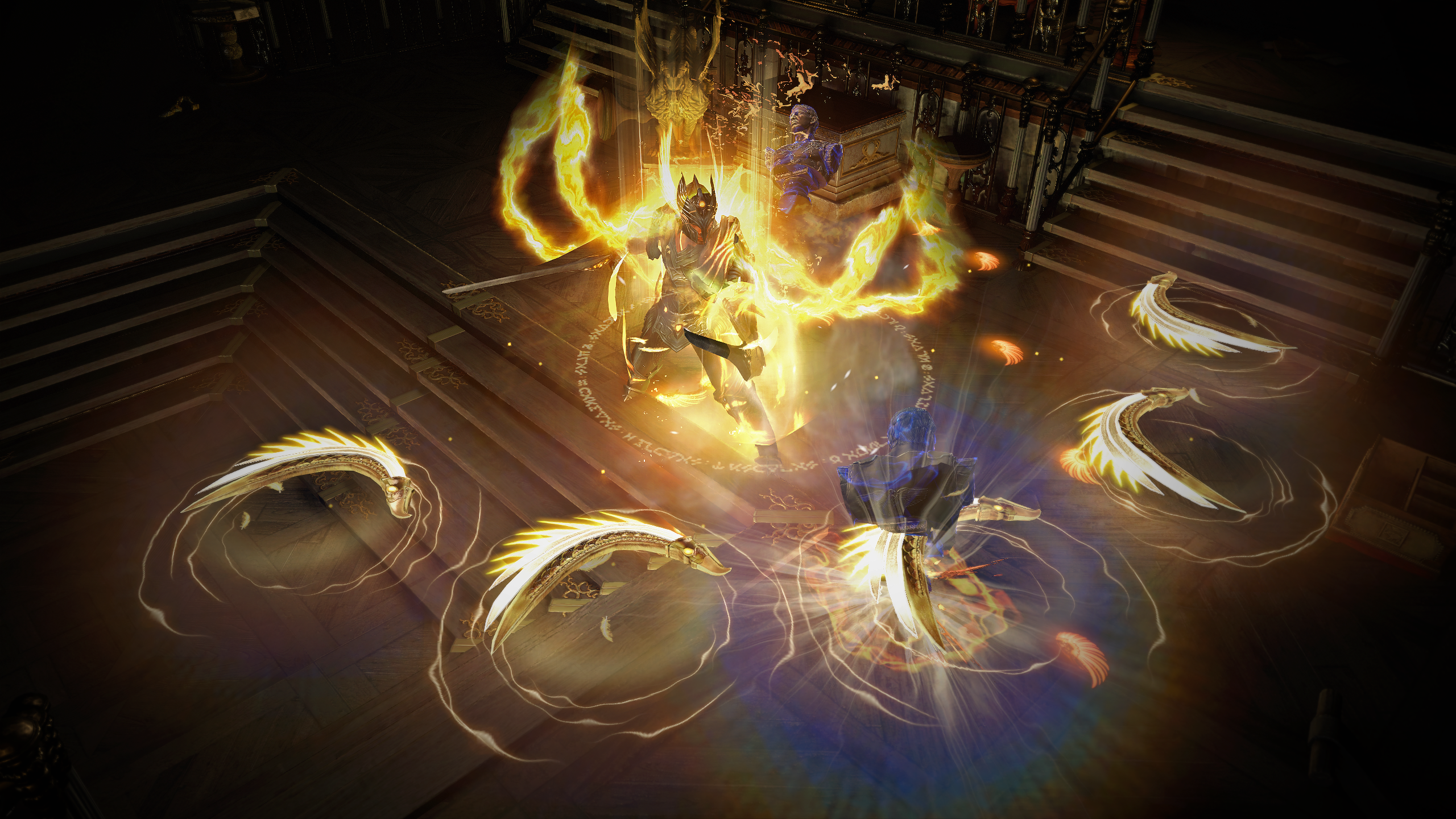 Despite a huge assortment of portals of all possible kinds, the list below shows that players tend to prefer relatively simple effects for their portals. Most of the portals featured here were released a long time ago which is probably another reason for their high popularity - back in the days when players had a limited number of effects to choose from. With the introduction of the random portal option and a range of portals we have available now, we're likely to see a different situation here over time.
Portals
Black Hole Portal
Shaper Portal
Demon King Portal
Orange Portal
Steam Powered Portal
Ultimate Chaos Portal
Arctic Portal
Fire Portal
Dragon Portal
Malachai Portal
The Weta Pet has conquered the top of the Pets section, being the most popular choice for a purchase when we run our 'Get a Free Mystery Box' promotions due to its price (or there are an enormous amount of entomologists in our community). A high demand for cats doesn't need to be explained, but we didn't expect to see the Sin Sword Pet and the Innocence Sword Pet in this list. Perhaps, you'd like to see more variety for this type of pet?
Pets
Weta Pet
Frog Pet
Celestial Cat Pet
Scorpion Pet
Blue Frog Pet
Sin Sword Pet
Black Cat Pet
Innocence Sword Pet
Blood Guard Pigeon
Ghostflame Swarm
The Polaris Mystery Box has beaten all previous records and become the most popular Mystery Box of all time, which was expected considering the ever growing number of players and awesome design of these cosmetics. It was also released alongside a large expansion which would have boosted its sales. With the release of the Chaos and Order Mystery Box we introduced the concept of competing sides in mystery boxes for the first time. We have also significantly improved the quality of Mystery Box contents by adding 38 completely new microtransactions (instead of reskins or microtransactions that were already in the store). The contents of the Chaos and Order Mystery Box were received so well by our community that you can find individual microtransactions from this box in various lists of the most popular microtransactions.
Mystery Boxes
Polaris
Chaos and Order
Sin and Innocence
Fairgraves
Glimmerwood
Apocalypse
Fire and Ice
Thaumaturgy
Classic
Oriath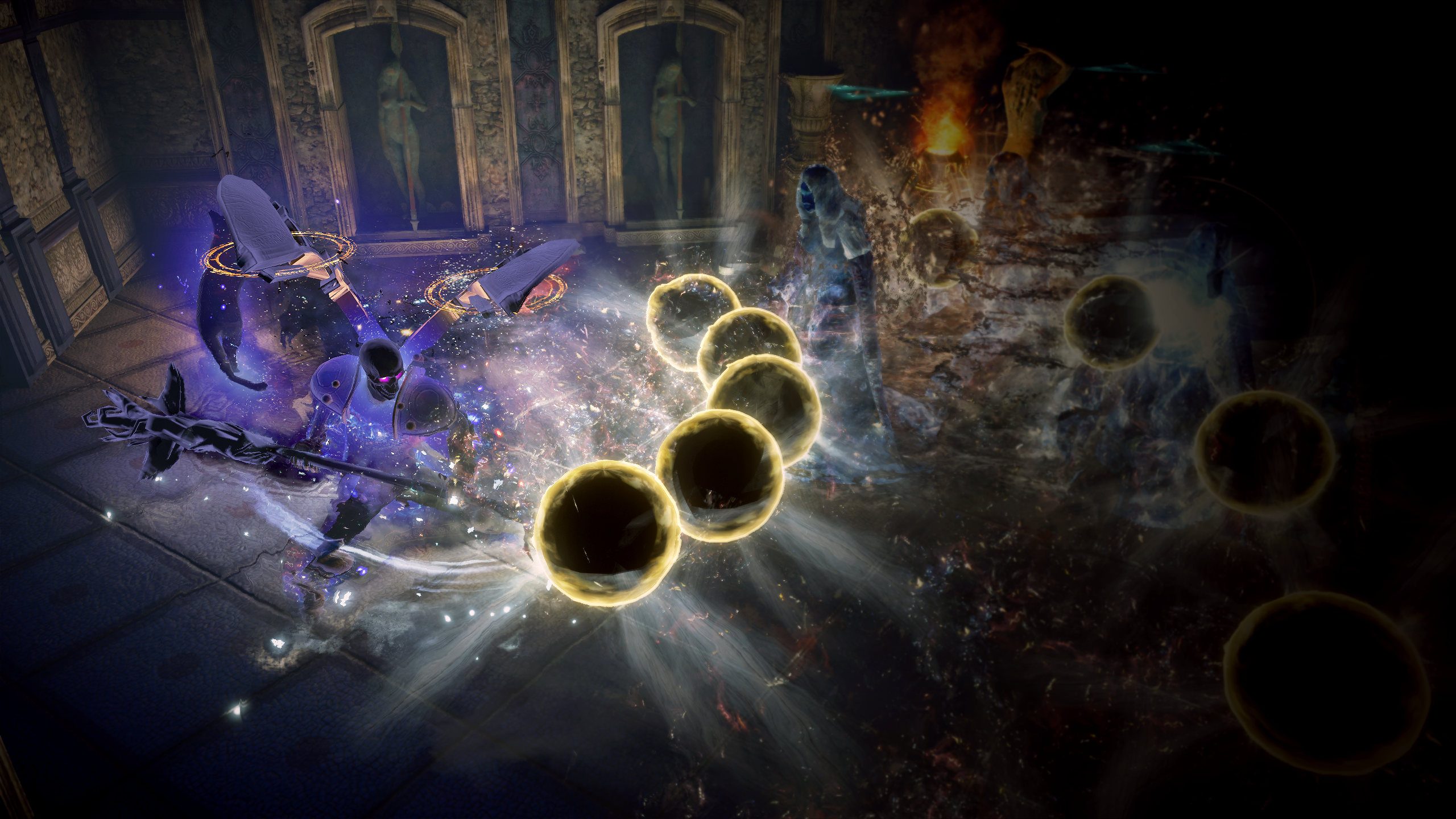 The following microtransactions can't be attributed to a specific category, but we thought you might be interested in how they rank relative to each other.
Miscellaneous
Skin Transfer Single
Extra Character Slot
Skin Transfer 10 Pack
Invisible Buff
Vanishing Dye
Guild Member Slot Bundle
Witch Dance
Skin Transfer 50 Pack
Shadow Dance
Ranger Dance
Finally, the hideouts. The top three microtransactions in this category - the Falling Leaves, Wide Light Beam and Rain decorations - are the oldest cosmetics of this type, available with a low price and look good in almost every hideout. The Celestial Nebula in this list shows the continued popularity of the space theme, and the Hideout Music Player just had to be here because who wouldn't want to listen to the Legion soundtrack over and over again in their hideout?
Hideouts
Falling Leaves Decoration
Wide Light Beam Decoration
Rain Decoration
Wisp Swarm Decoration
Celestial Nebula Hideout
Hideout Music Player
Shaper's Hideout
Glimmerwood Hideout
Fireplace Decoration
Energy Dome Decoration
That's it for this round of statistics for today, we hope you found it interesting. All the data mentioned above represents our community's willingness to support the development of Path of Exile and enable us to keep launching new content like our upcoming June expansion and of course, Path of Exile 2. We really appreciate it! Thanks so much for your continued support!
Report Forum Post